Montana Directory
Directory of 13 Montana Prairie Dog hunting lodges, guides, outfitters, preserves and places to hunt in Montana. If we are missing Montana listings or have any incorrect, please contact us.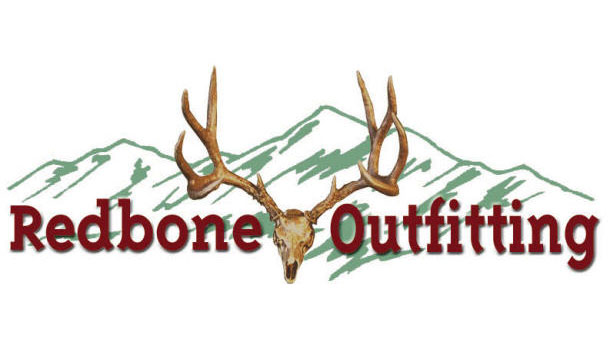 Redbone Outfitting
1938 Thundermutt, Corvallis, MT 59828
Phone: (406) 370-5419
Late May and early June offer some of the best shooting we have to offer. We have thousands of acres of public and private dog towns. This will be nonstop action and we recommend at least 2 rifles per shooter to prevent overheating the barrels. You need to bring plenty of ammo as we often shoot 200 rounds per gun a day. We supply meals, lodging, a hunting vehicle, shooting bench and one guide per vehicle.
Bearpaw Outfitters
345 Hwy 20E #A, Colville, Washington 99114
Phone: (509) 684-6294
Prairie dog shooting is probably one of the finest shooting activities the hunter can participate in during the off-season. Montana is a top prairie dog hunting destination and Bearpaw Outfitters private ranch leases offers some of the best prairie dog shooting in Montana. Best of all, there is no limit, and no license required. Unless you have done it before, you can't imagine the fun of prairie dog shooting, there are hundreds of these varmints to shoot.
Cedar Breaks Outfitting
189 East Powderville Road, Broadus, MT 59317
Phone: (406) 436-2743
$300/day or combo hunts available.
Double Deuce Outfitters
1438 Reservation Creek Rd, Forsyth, MT 59327
Phone: (406) 342-5475
Year Round prairie dog hunting on tens of thousands of acres.
Flatwillow Creek Outfitters
371 Kiehl Ranch Road, Winnett, MT 59087
Phone: (406) 429-5601
Flatwillow Creek Outfitters has been providing Montana Prairie Dog Hunting since 1999. Many of the hunters that started with us then are still hunting with us every year. Most prairie dog hunters will shoot 200-300 rounds per day.
KMLers.com Guiding
MT
Phone: (406) 599-1565
My name is Eric and I will be your guide on this exciting varmint hunt. I have had fun shooting varmints for over 13 years in Eastern Montana, and I want to share this experience with you. I have access to hundreds of thousands of acres of public and private land filled with prairie dog towns. So drive or fly to Miles City, MT, then don't worry about anything but shooting straight.
Lost Creek Outfitting
MT
P.O. Box 242, Hobson, MT 59452
James: (406) 423-5406
Prairie dogs are 2nd to the bird hunting, sage grouse, pheasant, turkey, prairie chickens and coyotes.
Montana Trails Trophy Outfitters
MT
PO BOX 185, Clyde Park, Montana 59018
Phone: (406) 686-4761
Successful prairie dog hunts are plentiful in eastern Montana at Montana Trails Trophy Outfitters.
Musselshell Outfitters
PO BOX 362, Roundup, MT 59072
P.O. Box 176, Lavina, Montana 59046
Phone: (406) 323-3042
Prairie dog hunting in June and July on private land in Montana. Package includes two days of hunting, two nights lodging in a comfortable cabin, all transportation during the hunt, airport pickup from Billings International Airport, minimal of 100 shots per day per person guaranteed. Meals are not included. However, there are several cafe's and grocery stores near the hunting area where meals can be taken. A licensed outfitter and professional guide will go with you on the hunt. Custer battlefield and Yellowstone National Park are within easy driving distance of Roundup, Montana.
R & K Hunting Company
UT
80 W. 100 S. P.O. Box 357, Henefer, UT 84033
Justin Richins: (435) 655-5484
The R & K Hunting Company has some of the most spectacular fair-chase hunting opportunities in the western United States. Our ranches are located in Utah, Wyoming and Montana ranging in size from 8,000 to 250,000 acres.
Self-Guided Hunts
1087 Stoneridge Dr, Ste. 2D, Bozeman, MT 59718
Phone: (866) 321-2754
Prairie dog hunts on the Ingomar ranch are like none other. Dog towns can range in size from a few acres to over 1 square mile. It is unknown just how many prairie dog towns exist on the ranch. One guess is well over a combined 10 square miles of dog towns, however each year existing towns grow, new towns appear, and old ones are discovered.
SNS Outfitters & Guides Service
WY
P.O. Box 2827, Casper, WY 82602
Phone: (307) 266-4229
Our guide-hunter ratio is 2-3 shooters per guide and a minimum party of two or more shooters is required. Bring your favorite varmint rifle and at least 500 rounds of ammo.
Yellowstone River Hunting
PO Box 183, Forsyth, MT 59327
Phone: (406) 356-2511
He headquarters out of Forsyth and has packages for trophy Whitetail, Mule Deer and Antelope in combination with upland and waterfowl birds. He also does archery and prairie dog hunts. Normal hunts are five or seven days which include lodging, meals and transportation to the airport.