Nebraska Prairie Dog Hunting
Directory of 5 Nebraska Prairie Dog hunting lodges, guides and outfitters in Nebraska.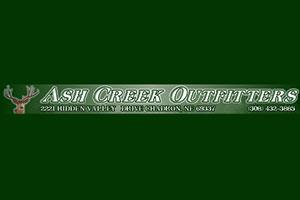 2221 Hidden Valley Rd., Chadron, Nebraska 69337
Phone: (308) 432-3885
Ash Creek Outfitters has access to thousands of acres of prairie dog towns in southern Nebraska and on the Pine Ridge Indian Reservation. You will be able to shoot to your hearts desire on these vast stretches of dog towns. The reservation is about an hour drive from our location and a reasonably priced tribal permit may be purchased to hunt the tribal lands. It is well worth the time and money to have the opportunity to hunt these monster dog towns on the reservation.

2031 Rose Road, Elba, Nebraska 68835
Phone: (308) 968-3387
Predator/Prairie Dog hunting: Shoot Predators/Prairie dogs on the rolling prairies and canyons located above the North Loup River valley. These hunts are semi-guided so you will be shown the canyons/prairie dog towns and then shoot on your own. Lodging and meals can be provided, see below for pricing and packages.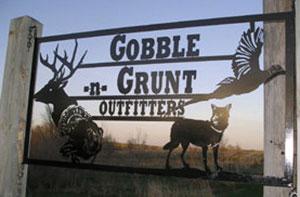 608 Pawnee Avenue, Genoa, Nebraska 68640
Mike: (308) 550-1136, Chris: (402) 459-5823
Prairie dog hunts run September through February. Call Gobble N Grunt Outfitters and they will tailor a wingshooting and small game combo hunt to fit an individual or group of up to 8. The most fun you'll have this year!! It's true what they say about Prairie Dog shooting. If you've not done it, you really haven't lived.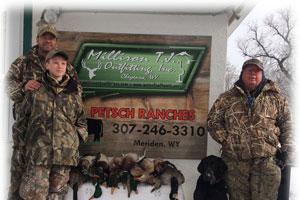 3759 Chuck Wagon Rd, Cheyenne, Nebraska 82009
Phone: (307) 631-8107
We offer all private land hunting for Waterfowl, Prairie Dog, Coyote, and Big Game Hunts in Wyoming (License BG137), Colorado (License 3021), and Nebraska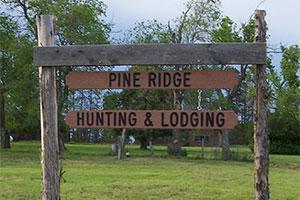 14051 Hwy. 2/71, Crawford, Nebraska 69339
Phone: (308) 665-1104, Cell: (308) 430-4953
Pine Ridge Hunting and Lodging is the hunting and lodging bonanza of the Pine Ridge of western Nebraska. Prairie dog hunts are $200 a day plus lodging.