South Dakota Directory
Directory of 40 South Dakota Prairie Dog hunting lodges, guides, outfitters, preserves and places to hunt in South Dakota. If we are missing South Dakota listings or have any incorrect, please contact us.
Backcountry Outfitters
33239 Hwy 44, Gregory, SD 57533
Business: (605) 830-2244
We have several large towns of prairie dogs 2 miles down the road from Backcountry Outfitters in Gregory, South Dakota. Come out to South Dakota specifically for the dogs or combo with a pheasant hunt during the South Dakota pheasant season.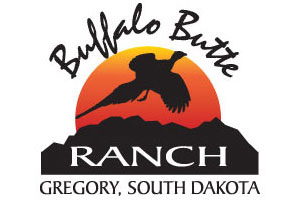 Buffalo Butte Ranch
33376 Buffalo Butte Rd., Gregory, SD 57533
Reservations: (800) 203-6678 , Mobile: (605) 830-2127
Your Prairie Dog Hunt is all inclusive... 4 night/ 3 day stay in our main lodge and/or chalet, on-site transportation, all meals, dinner wines, all beverages, and daily maid service. Trap and target range will be available for your use. Bring your own rifle benches or use ours.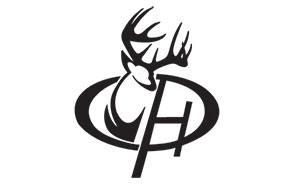 Prairie Highlands Outfitters
25472 288th Avenue, Wood, SD 57585
Phone: (605) 452-3233 , Phone 2: (606) 828-0104
Prairie Highlands Outfitters main goal is to provide you with the best hunting experience possible. Our 3200 sq. ft. log lodge sleeps 10 and includes a wet bar, pool table and lounge. We also offer two log cabins with full kitchens and bathrooms for a more private stay. There is a natural hot spring just feet from the main lodge. We provide hunting packages for prairie dog, whitetail, mule deer, pronghorn, turkey, grouse, prairie chicken and coyote hunting. 2,000 private acres and access to over 1,000,000 acres of tribal land your sure to have a blast.
A&G Guide Services
P.O. Box 224, Lake Andes, SD 57356
Phone: (605) 661-5092
We are prairie dog and antelope hunting professionals. Our hunting packages include an experienced, professional guide. Your hunting experience is tailored to your experience level from beginner to seasoned hunter. All equipment is provided except for firearms and archery equipment.
Absolutely Pheasants
P.O. Box 21, Presho, SD 57568
Phone: (605) 895-2433
Absolutely Pheasants also offers specialty hunts for Merriman Wild Turkey, Sharp Tail Grouse, Prairie Chicken, Canadian Geese, & Ducks. Varmint specialty hunts available for Coyote, Fox & Prairie Dogs.
Antler Adventures
PO Box 375, Mitchell, SD 57301
Phone: (605) 999-8800
Prairie Dog Hunt includes: Lodging, continental breakfast, field lunch, guide and shooting benches. Day hunts with no lodging are available. Call for prices and packages.
B&D Guide Service
PO Box 337 , Wood, SD 57585
Phone: (605) 452-3456
Bad River Bucks and Birds
27619 Herman Ranch Place, Draper, SD 57531
Phone: (605) 669-3440
The Prairie Dog package is fast becoming one of our most popular hunts. We offer thousands of acres and over 50 different prairie dog towns for our guests. You are guaranteed not to see the same town twice except by request. Our hunters typically shoot around 250 to 500 rounds a day (sometimes more!). Prairie Dog hunts start in May and run thru June 30th.
Black Horse Outfitters
609 4th Avenue East, Mobridge, SD 57601
Phone: (605) 845-2124
With access to over 20,000 acres of land, Black Horse Outfitters will make your prairie dog hunt a success. Bring plenty of ammo...we'll keep you shooting all day!
Butte Creek Ranch Hunting and Lodging
HC1 Box 1, Wood, SD 57585
Phone: (605) 452-3327
C & D Outfitters
18630 Old Marcus Rd., Howes, SD 57748
Phone 1: (605) 985-5498
Numerous 40-50 acre prairie dog towns and also 750 acre plus prairie dog towns. Portable shooting benches, sandbags, and guide are provided--along with daily refreshments in the cooler. Our season runs May 20 thru the Summer. Packages include lodging.
Cedar Ridge Outfitters
27475 Hwy 45, Platte, SD 57369
Phone: (605) 680-4284
Expect to shoot 200-500 rounds a day. Hunts will be based out of Cedar Ridge in Platte, South Dakota or Western South Dakota. Enjoy first class accommodations and meals anywhere! Prairie Dog Hunts are set up by the day and any size group can be accommodated.
Coteau des Prairie Outdoors
P O Box 30, Britton, SD 57430
Toll Free: (888) 350-0940
Self-Guided: Daily Rates--Prairie Dog = $100.00 per gun Semi-Guided Packages: 3 Day $900.00 per gun; 5 Day $1500.00 per gun.
Cow Creek Ranch
22025 Trask Road, Wall, SD 57790
Toll Free: (888) 784-5265
Each year we host hunters who enjoy getting out and doing some shooting. Prairie dog hunting is a lot of fun and plays a vital role in keeping the animals in check on the prairie. Expect lots and lots of shooting. These hunts make for lots of outdoor fun for all ages and abilities.
Dakota Trackers
24974 411 Ave., Mitchell, SD 57301
Phone 1: (605) 996-3119
These hunts are on the beautiful rolling hills of western South Dakota. The weather is very warm this time of year. This is a great opportunity for the hunter with pointing dogs. Prairie Dog shooting and Large Mouth Bass fishing can be included on these hunts.
Double K Guide Service
211 Von Seggern Street, Gregory, SD 57533
Phone: (605) 835-8658
You will normally shoot between 300 and 500 rounds per day. This hunt can be as intense as you want to make it. If you want to shoot from dawn until dusk, that is fine with us. If you plan on shooting this many times, you may want to think about bringing an extra gun. We've seen a lot of barrels ruined from over-shooting.
Firesteel Creek Lodge
P.O. Box 17, Isabel, SD 57633
Lodge: (605) 466-2452
Phenomenal, extraordinary, and unparalleled are just some of the words that hunters have used to describe the Prairie Dog Hunting here at Firesteel Creek Lodge. With over 2,500 acres of prairie dog towns, you won't be disappointed. It is common for hunters to shoot hundreds of prairie dogs everyday.
Garnos Ranch Hunts
201 W. 8th St., Presho, SD 57568
Toll Free: (877) 762-5900
Dozens of Prairie Dog Towns, Thousands of Acres, private land, 200 to 500 Rounds Per Day Per Hunter. Package Includes Hunting, Lodging and Meals, Shooting Benches, All Taxes and Fees, One Free Night Included.
Gary's Guide Service
Box 275 U.S. Hwy 18, Fairfax, SD 57335
Phone 1: (605) 481-1469
Our prairie dog hunts are located near Belle Fourche and Sturgis. This is in western South Dakota, just northwest of Rapid City and east of the scenic Black Hills and Mount Rushmore. Our Prairie Dog hunts include hunting, guide and transportation at a cost of $325 per 2 people per day.
Grand Prairie Plantation
11411 Mahto Rd. , Mclaughlin, SD 57642
Phone: (605) 314-4851
Grand Prairie Plantation is a family owned lodge in the heart of South Dakota outdoors. All our prairie dog hunting groups can be in the field just minutes from the lodge. Our lodge sleeps 8, full kitchen and bathroom. Bird cleaning is indoors dog kennels available. All hunters buy a tribal license which give them access to over 800,000 acres. Please email any questions.
Great Plains Outfitters
402 E. 4th Street, Apt. 5, Dell Rapids, SD 57022
Phone: (605) 428-4595
Great Plains Outfitters offers a variety of hunts: Elk, Mule Deer, Whitetail Deer, Antelope, turkey, Pheasant, Sharptail Grouse, Coyote, and Prairie Dogs.We welcome Firearms and Archery hunters. We also tailor our hunts to fit any physical limitations the hunter may have. Our hunts take place in Western South Dakota on private leased ranches. We use various hunting methods. Tree stands, blinds, or spot and stalk are a few of the methods used.
JB Outfitters
HCR 66 Box 35, Reva, SD 57651
Toll Free: (888) 693-5130
JB Outfitters hunts include Whitetail Deer, Mule Deer, Antelope, Turkey, Prairie Dogs, Pheasants, Hungarian Partridge, Chukkar, Quail and Sharptail Grouse.
Jim River Guide Service
432 Railway Avenue, Mellette, SD 57461
Phone: (605) 887-3561
We can set up within 200 yards of prairie dog towns or set up out past 500 yards for a real long range challenge. You can add predator hunting to the prairie dog package at no cost. We will typically go after the coyotes at first and last light. The midday hours will be saved for prairie dog shooting. We will stay in hotels in local towns on these hunts.
Karla's Last Kall
28288 West Hwy 44, Wood, SD 57585
Phone: (605) 452-3400
We provide lodging and contact guides/landowners for hunters interested in prairie dogs, deer, turkey, elk, antelope, pheasant, grouse and coyote.
Kirwan Hunting & Guide Service
34007 US Hwy 18, Gregory, SD 57533
Phone: (605) 835-8585
Big game hunts (elk,deer,antelope,bison) are available with a limited number of guaranteed tags. Spring turkey hunts can include up to five tags per hunt. Also available are pheasant hunts,grouse hunts,coyote hunts, and prairie dog shoots.
Medicine Creek Grazing Assoc.
31951 Medicine Creek Road, Kennebec, SD 57544
Evenings: (605) 869-2340
The eight mile drive over hilly terrain and through the picturesque breaks to the Medicine Creek Ranch Lodge is both scenic and exhilarating. As the road winds down to the dense tree lined Medicine Creek bottom and wildlife from deer to porcupine come into view, you'll know you have reached some of the best secluded hunting available in our fine state of South Dakota.
Moeller Farms
RR 2 Box 45, Carter, SD 57526
Phone: (605) 879-2294
Northstar Hunts
SD
Phone: (218) 739-2856
Expect 800 rounds in a normal day of shooting at Northstar Hunts.
Outrageous Adventures
PO Box 412, Mobridge, SD 57601
Phone: (605) 762-3474
Prairie Dogs are abundant in our area. Expect to shoot an average of 200-250 rounds a day at ranges from 50 to 200 yards and further if wanted. We provide some shooting benches but you are welcome to bring your own.
Pheasant Phun, Inc.
18526 398 Ave., Hitchcock, SD 57348
Phone : (605) 266-2848
Wild ring neck pheasants hunting, walleye fishing on the missouri river, prairie dog hunting, archery deer, water fowl hunting spring or fall, James River fishing, perch on lake dudly or any combination of these wonderful outdoor activities are possible.